There are many things that are essential for longevity and effectiveness in youth ministry. There is one thing though, that if you get it right, almost guarantees you success.
Every youth pastor has to deal with it, but few do it well. And to be honest, most really stink at it.
Before we get to that I have a question for you.
Why?
Why are you doing this crazy thing called youth ministry?
Why do you invest all this time and energy into teenagers when everyone else seems to run from them?
Why do you want to see God show up in the lives of students?
What would be measurably different in your life if tomorrow morning you woke up and you had exactly what you wanted and needed in your ministry?
That is a very important question.
And one you HAVE to be crystal clear on before starting this journey. Or else you will quit.
How Asthma Camp shaped my life and ministry (yes, Asthma Camp is a real thing)
Prior to being a Youth Pastor, my only camp experience was a week at Asthma Camp when I was 10. It was every bit as exciting as it doesn't sound.
As a kid, I was a chronic asthmatic and spent a ton of time in the hospital. My 5th grade year I missed over 40 days being hospitalized for my asthma and a had a couple of really close calls making it to the ER in time.
My mom, not wanting me to miss out on the summer camp experience, signed me up for a week of asthma camp...in the woods...with EVERYTHING I was allergic to.
My strongest memories from that week involve a guy explaining what healthy and unhealthy lungs looked like using cow lungs in 5 gallon buckets of water, a nature hike through the woods at night with no flashlights, and a weird kid in my cabin who was obsessed with Dungeons and Dragons.
The lungs totally freaked me out, the nature hike literally gave me an asthma attack, and Mr. Dungeons and Dragons kept me awake with nightmares and his constant talking about witches, warlocks, and casting spells on everyone at camp.
Traumatic week as a 10 year old. Thanks mom…
One thing became abundantly clear that week though. I was not an athlete. Nor was I slightly athletic in any sense of the word.
I should have known this. I "played" soccer for 2 games in the 4th grade, but quit after getting kicked in the face with a ball and having an asthma attack on the field.
I didn't just get picked last for dodgeball in gym class, I didn't get picked.
Yeah, I was that kid.
So if I was ever going to participate in any type of games or sports involving athleticism and competition, I'd have to find something other than God given talent...because I didn't have any of that.
What I found out that week at Asthma Camp and the years that followed is that we are usually lazy when it comes to the things we are naturally talented in. We rely heavily on our ability and rarely put 100% of our effort in it.
Most coaches I know will tell you that they spend a ton of their time motivating their players to push harder and get better and not get comfortable with just getting by.
Then I had a HUGE epiphany.
My great epiphany was that if I could out hustle other kids, players, etc., I could not only compete, but I could win. And hustle I did.
Along with my new found ability to out-hustle, I began to realize I was terrified of failure.
The fear of failing made me even more determined to hustle even harder.
And you know what?
It worked.
Until one day in the 7th grade during a dodgeball game.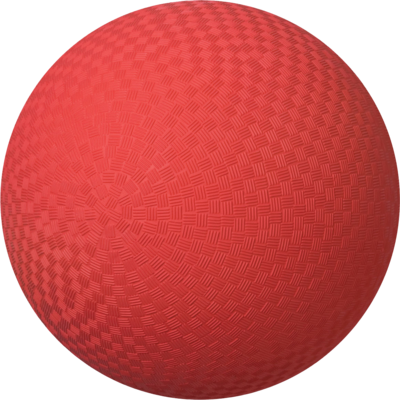 It was the game of all games. It had come down to myself and Steve. Steve played football, was extremely athletic, and twice my size in muscle alone (which actually isn't saying much, but you get the picture).
For the record, I had not simply been hiding in the back all game. I was out-hustling my way to victory.
I couldn't believe it really. I had a chance to be a hero and ride off into the sunset.
It would be the moment other kids would write about in the yearbooks. The day I took down Steve. David versus Goliath.
My whole team was chanting my name and cheering me on from the sidelines. It was invigorating. An experience like I had never had before.
As I looked over at my teammates (who had not picked me) I knew I couldn't let them down. I had to win this.
As I turned back towards Steve ready to end this, it happened.
Steve threw the ball so hard and so fast it hit me before my head even got turned around from enjoying my moment.
It literally knocked me from almost half court to the baseline, and I never even saw it coming.
I was out. I lost. My team lost.
...and then I had another asthma attack.
Back to my key takeaway after being in youth ministry 18+ years
Hustle will get you really far, but it isn't enough and eventually you'll crash.
I applied the same amount of hustle to my ministry that I had in every other endeavor in my life.
I set out to outwork everyone around me in trying to reach the campuses, minister to families, get students serving, and more.
I slowly took on more and more. I was often praised for "how hard I worked," which felt good to hear.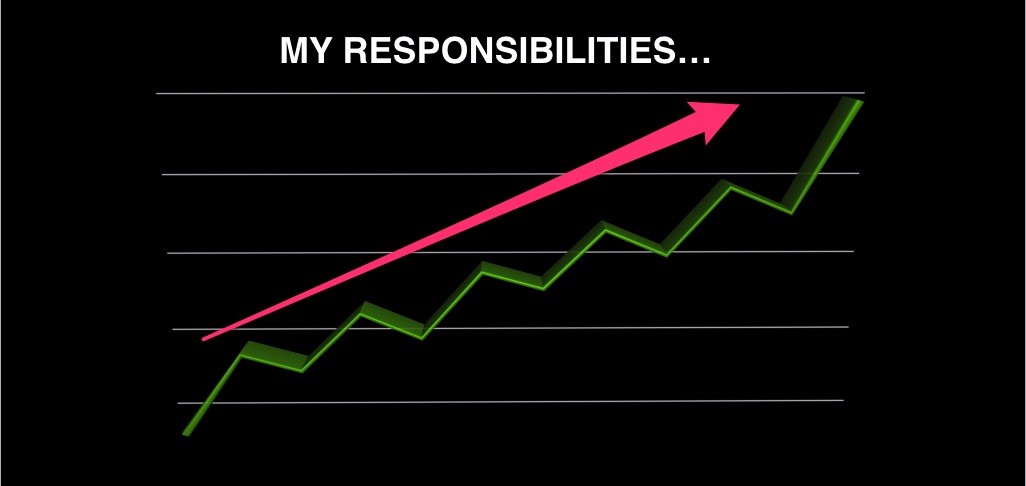 And because ministry is so relational, the more time and effort I put into it, the more results it seemed to yield.
But eventually, I ran out of me. Everything caught up with me at once and I found myself overwhelmed, discouraged, tired, and frustrated.
In my ministry, I needed help. But not just any help, I needed to build an all star team of volunteers who were committed to Jesus, and loved teens.
Turned out, that was easier said than done.
My goal from that moment on, has been to figure out how to create a ministry that didn't rely on me doing every detail.
For me to be effective--for the youth ministry to be effective, it needed to be Jody-proof.
It needed to NOT rely on me to be everywhere doing everything with every student and parent.
It also needed to NOT rely on me solely having to constantly be recruiting alone.
And it HAD to allow me to be able to really pastor and shepherd the students in my ministry.